Welcome Back to the NOTL Skating Club!
We hope everyone has stayed safe and healthy during the past 6 months
---
STARSkate REGISTRATION is now open
Refer to the
STARSkate Monthly Calendars
for extra ice times, cancellations/changes and monthly calendars thereafter.
CanSkate REGISTRATION is still open for Full and Fall Sessions.
Winter Registration (January start) is now live.
We will be closely monitoring all COVID updates from the Provincial Government, keeping all members informed, and proceeding accordingly.
---
Our Board of Directors has been at work over the last month to move toward skating in the safest way possible to get our skaters back on the ice in the fall. Keeping the health and wellness of all our members, their families, as well as our coaches was top priority in our planning process. We appreciate your patience as we navigate through this uncharted territory. To say it has been challenging is an understatement. With new restrictions from Skate Ontario regarding what programs can actually run this season with COVID-19 among us, we have been busy tweaking our programs and schedule to accommodate as many of our skating members as possible.
We are prepared to offer our programs that will run in the safest manner possible for the following sessions: Senior, Intermediate, Junior and STARSkate Pre Junior (which includes our highest level of CanSkaters from the 2019 season) and CanSkate.
CanSkate Members:
Unfortunately, under strict mandated regulations from Skate Ontario, we will be unable to offer our regular Pre CanSkate programs or Beginner level CanSkate (Stage 1) at this time. These mandates are province wide and are put in place to keep the coaches and skaters safe. Coaches are NOT allowed to touch the skaters, therefore if the skater is unable to stand or needs hands on assistance with moving, these skaters have to wait until such time when things start to return to a more normal situation. CanSkaters who are eligible from last season at the Stage 2 and up level will be contacted by the club letting you know you can register.
We are asking all "new" or last year's beginner skaters who do not receive this said email, to still register on a first come first serve basis for Parent-Assisted CanSkate. Parent-Assisted CanSkate does not denote solely Pre-CanSkate
.
It is for all skaters under Stage 2 and in need of assistance.
Thank you for your understanding that we have no control over these constraints and only hope that January will bring us better news!
Due to the governments restricted gathering sizes our Town is allowing 50 people in one rink at one time. Therefore, a limited number of spots are available for skaters on each session that we will be offering for registration. We will be filling these spots on a first come first served basis on our Website registration page. Absolutely no in-person registration sessions will be offered. At this point the number of CanSkate skaters allowed is 20 – each skater is allowed only ONE parent in the rink (lobby or rink area) at any given time. The remaining spots will be utilized by the coaches and volunteers needed to run the programs.
**NEW this season - as COVID-19 is going nowhere, each skating day you and your child will be asked the COVID-19 Health Check questions to be able to skate daily as well as a onetime waiver that must be filled out and handed in.
**Sessions may be subject to change due to public health guideline recommendations**
STARSkate Skaters (Pre Junior – Senior) Members:
You will be receiving an email shortly to let you know when registration opens. Absolutely no in-person registration sessions will be offered. Specific registration details will be emailed to you. Numbers are the same as CanSkate – 50 in one building at one time. Parents will be able to sit in the arena in specific designated areas. Again, thank you all for your patience.
**NEW this season - As COVID-19 is among us, each skating day you and your child will be asked the COVID-19 Health Check questions to be able to skate daily.
**NEW this season - Government of Ontario Rowan's Law Acknowledgement Form – STAR 5 and up must have a signed form (by both skater and parent/guardian) in order for a skater to step on the ice their first day
**Sessions may be subject to change due to public health guideline recommendations**
For all our Members:
There are protocols both from the Town of NOTL and Skate Ontario that we must follow, so allowing time for these should be considered in your arrival times. The Town has put in place their rules that our club is expected to follow – broken rules will have consequences on us as a club. All registered members will receive the Town's protocols via email for your convenience.
Volunteer Requirements:
In order for our sessions to run, a volunteer is required at the arena entrance door to ask all mandatory Health Check questions regarding COVID. Our board members will not be doing this; therefore, parent volunteers are needed. There will be an online document to sign up for this - if there is no volunteer, the skaters' day is in jeopardy. This small request is going to keep the club running smoothly and within the Skate Ontario guidelines. Each parent volunteer will be required to arrive 15 minutes prior to the skating session and simply ask the questions and track each skater for contract tracing.
The Niagara-on-the-Lake Skating Club, home to many former and current National,
Provincial and Section champions & medalists!
We look forward to skating with you!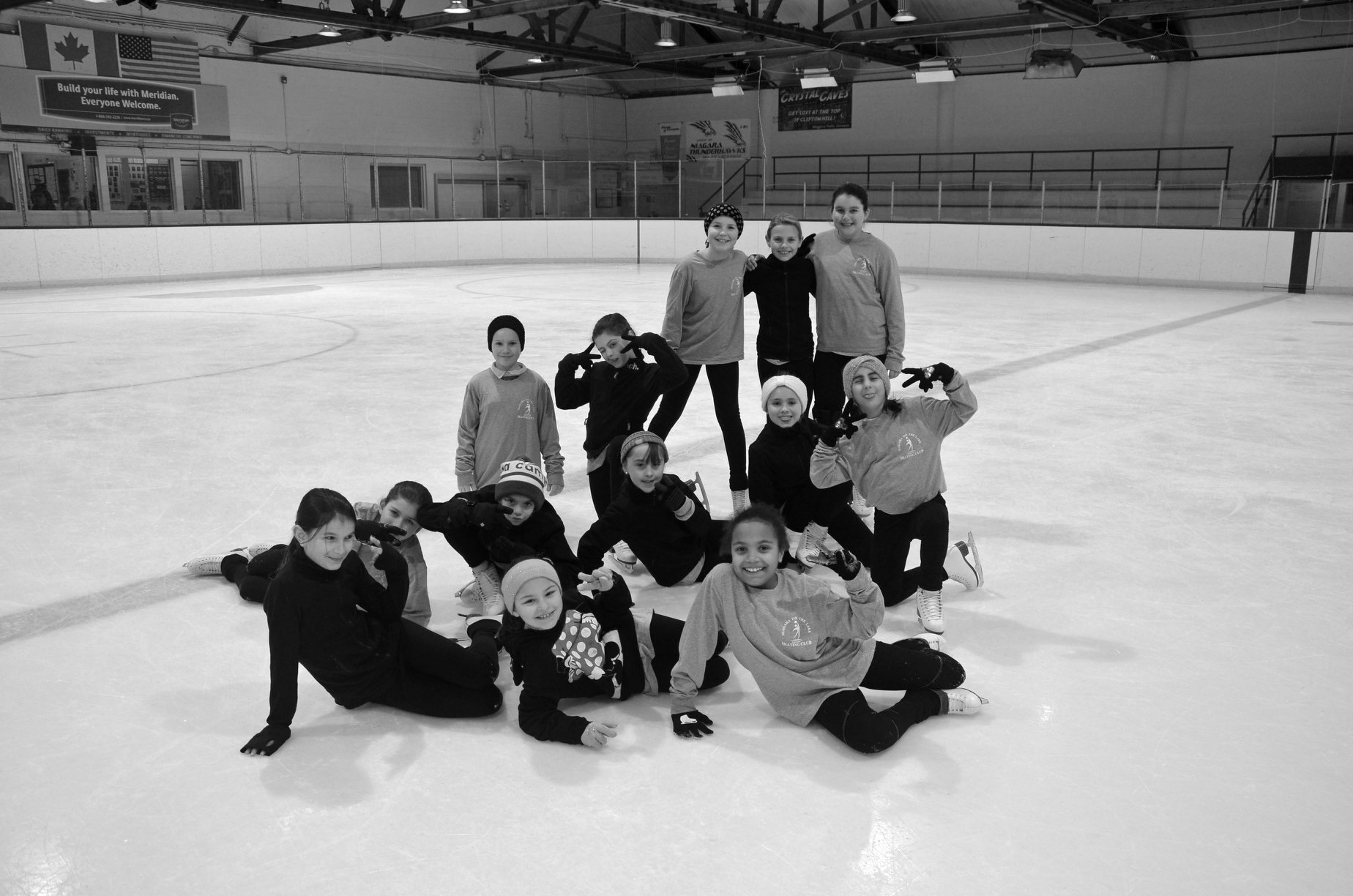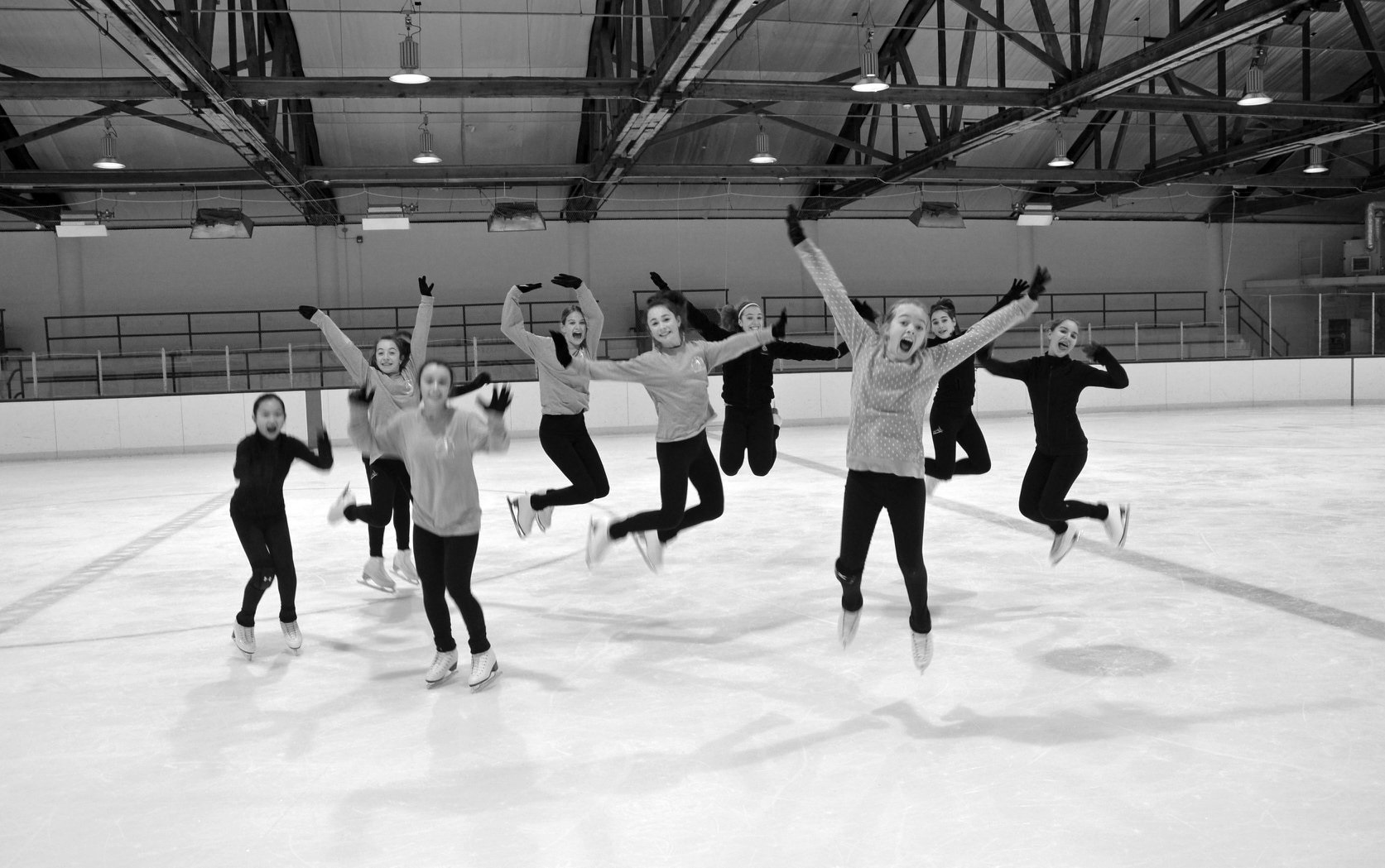 ---