Top Content Title
This is an additional section to be able to add content

2022/2023 STARSkate Program Information
REGISTRATION INFORMATION FOLLOWS BELOW THE CHARTS




2022/2023 STARSkate Registration Information
1) Payment by e-Transfer to skatenotl_registrar@outlook.com with your skater's name in the message section is the preferred method of payment. Payment by cheque(s) will also be accepted. e-Transfer and cheque installments can be divided into 5 equal e-Transfers/cheques dated Sept 6/22, Oct 15/22, Nov 15/22, Dec 15/22 & Jan 15/23. All NSF cheques will be subject to a $20 administration fee.
2) Each family will have a $40 fee added for a pre-paid book of NOTL Skating Club raffle tickets. This fee directly benefits NOTL Skating Club programs. All money from tickets sold is yours to keep.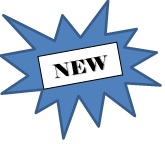 3) Volunteer Commitment Program Details
Volunteer Bond
At the time of registration, we will require a volunteer bond cheque to be submitted for the amount of $250 paid out to "NOTL Skating Club" and postdated to April 3, 2023. The cheque will be cashed by the club ONLY if the volunteer commitment requirements are not met. Please bring this cheque with you to your first day of skating and give to the Board Member in attendance.
In the case a family does not have cheques, we will accept a commitment to e-transfer of $250 on the last registration fee installment date (January 2023) if the family is unable to complete the commitment requirements.
Volunteer Commitment Requirements
The ask this year, is that all families sign up for 5 volunteer shifts. The primary volunteer opportunity will be shifts at the CanSkate table. There will also be shifts posted for Assessment nights and end of season Star Challenge / Program Showcase. Sign-up for all Volunteer opportunities will be available on the NOTL Skating Club website, and we will notify you when posted. Music room assistance is not included in the Volunteer Commitment program this year; however the club may reach out to family members periodically for assistance.
We ask that out of courtesy, families provide at least 1-2 hours of notice if they are unable to attend a shift that they sign up for.
2022/2023 STARSkate Registration Documents
For all STARSkate Levels:
Complete the 2022-2023 STARSkate Registration Form. To read and review the policies required to complete this form, click on the following link Club Policies and Waivers
For STARSkate Levels STAR 5 & up ONLY, the additional form below:
Rowan's Law Acknowledgement Form must by fully completed and signed by both skater and Parent/Guardian
NOTE: When registering, ensure your Registration Form and if applicable, Rowan's Law Form are submitted electronically to the email of the Registrar at skatenotl_registrar@outlook.com.
Before stepping on to the ice, you are required to submit your Volunteer Bond cheque
and your first installment must be paid.
Bottom Content Title
This is an additional section to be able to add content