2022/2023 STARSkate Program Information
REGISTRATION INFORMATION FOLLOWS BELOW THE CHARTS




2022/2023 STARSkate Registration Information
1) Payment by e-Transfer to skatenotl_registrar@outlook.com with your skater's name in the message section is the preferred method of payment. Payment by cheque(s) will also be acccepted. e-Transfer and cheque installments can be divided into 5 equal e-Transfers/cheques dated Sept 6/22, Oct 15/22, Nov 15/22, Dec 15/22 & Jan 15/23. All NSF cheques will be subject to a $20 administration fee.
2) Each family will have a $40 fee added for a pre-paid book of NOTL Skating Club raffle tickets. This fee directly benefits NOTL Skating Club programs. All money from tickets sold is yours to keep.
3) VOLUNTEER BOND CHEQUE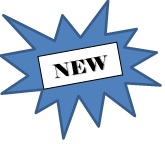 2022/2023 STARSkate Registration Documents
NOTE: When registering, please ensure all the applicable forms below are submitted electronically to the email of the Registrar at skatenotl_registrar@outlook.com
For all STARSkate Levels:
1) Complete the 2022-2023 STARSkate Registration Form.
2) To read and review the policies required to complete registration, click on the following link Club Policies and Waivers
For STARSkate Levels STAR 5 & up ONLY, the additional form below:
1) Rowan's Law Acknowledgement Form must by fully completed by both skater and Parent/Guardian